The industry bible and your most valuable resource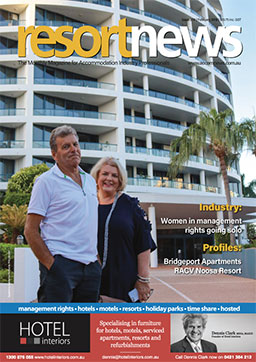 The entire philosophy behind Resort News is to provide balanced, researched, relevant information to managers and leaders in the Australian accommodation industry. They need to be educated in all facets of their business so that they can make sound, informed decisions.
In 1995, Resort News was established to do its part to alleviate the lack of reliable information problem. The foresight and enthusiasm shown by a core group of industry professionals provide the catalyst for the development of Resort News. In particular those that give freely of their time and expertise to contribute to the magazine. They are also the same professionals that have played a huge role in the shaping of the industry, advising on the development and refining of the legislation that affects us daily and gaining the sound recognition that such a massive export-earning industry deserves.
Never underestimate the extent to which Resort News can play a positive role in your business. Remember that the people who 'are' Resort News have many and varied skills that can be applied to finding, solving and delivering to you services that can make your business more efficient and profitable.
Resort News has a team of journalists and regular contributors providing hospitality industry managers a constant flow of up-to-date, qualified information led by its monthly industry benchmark magazine.
Issues and concepts that readers wrestle with, or find confusing, are discussed and explained in Resort News each month. For example, the BCCM Act has a regular spot in the mag to keep readers fully updated on progress, introduction, pitfalls, revision and revised revisions. Readers are able to write in and ask the Commissioner questions about the Act, and he has a regular column to discuss items of interest.
Resort News is enhanced by regular specialist supplementary publications, our popular Tips supplements which provide in-depth technical coverage of industry elements like 'Selling management rights' and 'Buying off the plan'.

The magazine's proven Preferred Supplier Programme gives managers access to suppliers recommended by other managers, so they can make informed service provider decisions.
Resort News is the primary medium of contact between the decision-makers in the accommodation industry and the multitude of businesses, organisations and individuals clamouring to connect with them.
More than anything, Resort News is useful. From inexperienced managers, to well-versed property developers and everyone in between, Resort News has content that helps people do their jobs to the best of their ability in this sector.
---
Here's what is being said about Resort News...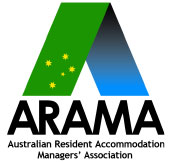 "The Queensland and Australian accommodation industry owes a great debt of credibility to Resort News and its reporting, advertising and production teams for their most significant contribution to the tourist and life style living industry. Resort News has responsibly covered the many administrative and political aspects of the growth and maturity of our tourist, holiday and density living boom for the past 20 years. Its news reporting, its industry reports and its advertising messages have been invaluable to our industry-presenting the commercial and economic realities of what was occurring throughout Queensland and Nationally. Resort News has been an important communication resource which has ensured that governments at all levels were made well aware of the practicalities of the holiday and resort industries and their contributions to the economy."